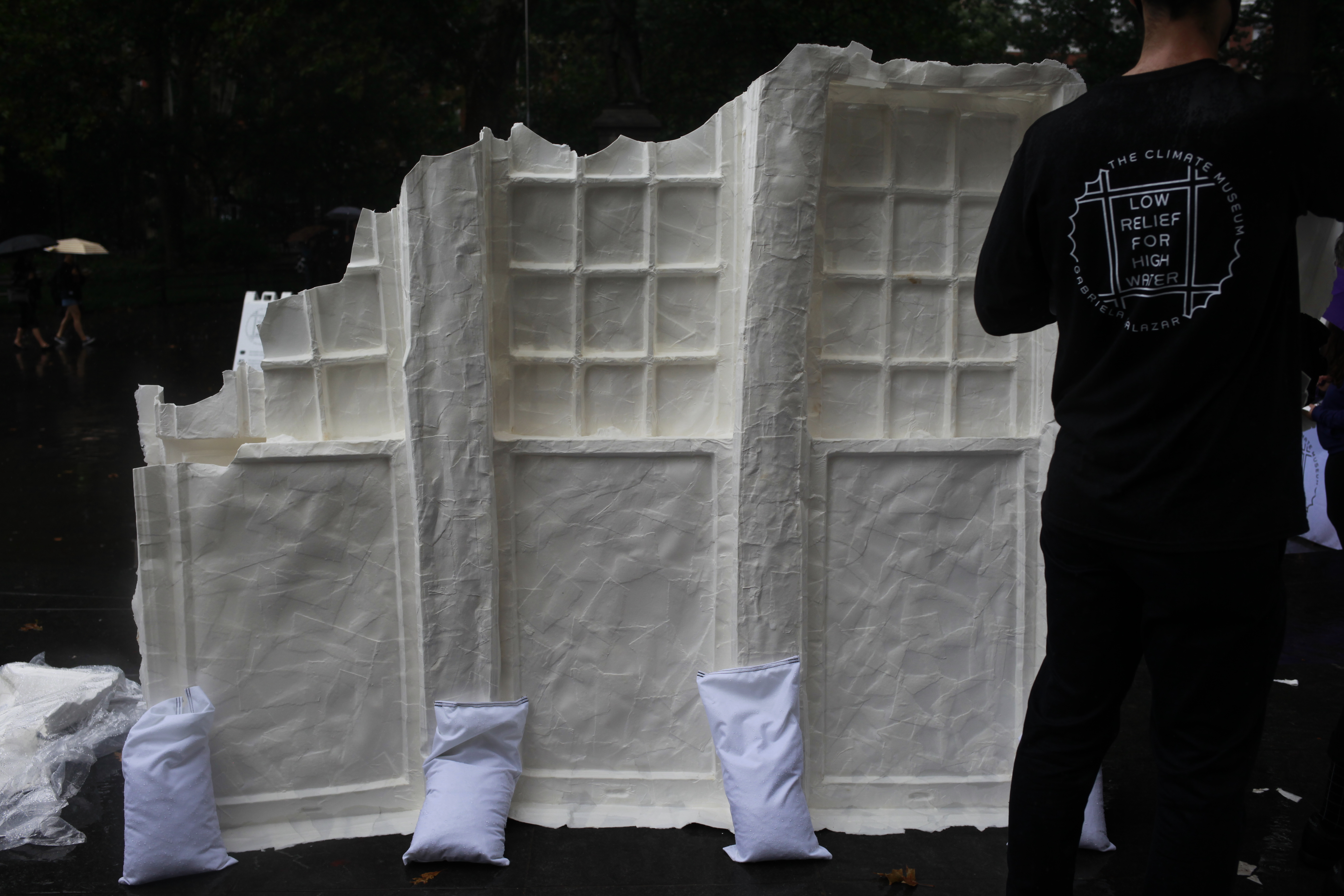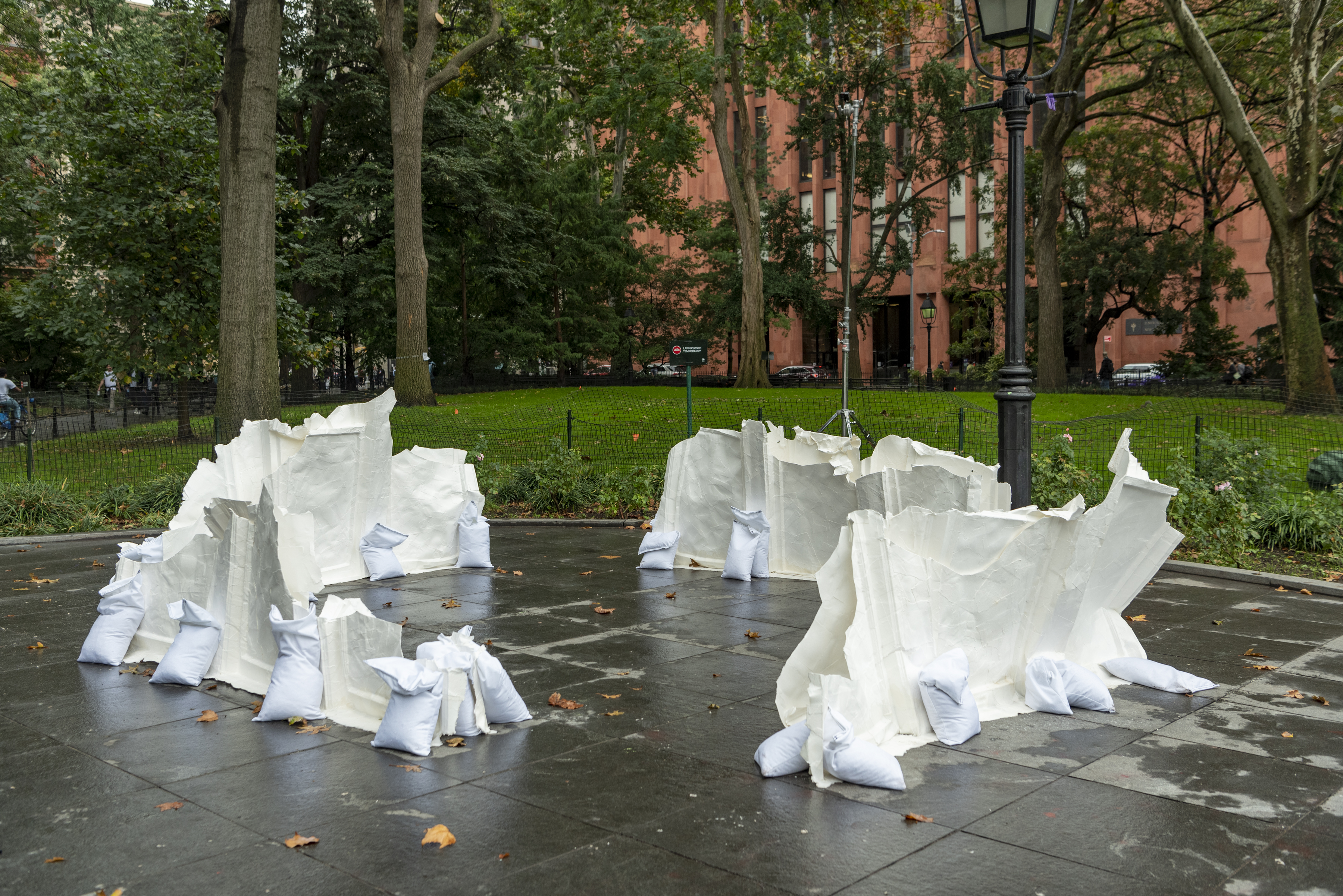 Low Relief for High Water
2021

Water-soluble paper, methyl cellulose, sandbags.

Photography by Sari Goodfriend and Nicole Salazar.
The Climate Museum
Presented in Washington Square Park, NYC

LOW RELIEF FOR HIGH WATER

is made of water-soluble paper
and methyl-cellulose,
a water-based non-toxic adhesive.
is cast from the windows of my childhood home,
an apartment in which I currently live, again,
on Manhattan Island, New York.
is vulnerable to water.

Over the course of a day,
I will take the work apart,
and give it to you.

In taking a piece of the work
—to care for, use, neglect, destroy—
you partake of the vulnerability
of our shared home, planet Earth,
and participate in our collective desire
to mobilize community for climate action.

GABRIELA SALAZAR, 2020 - 2021

LOW RELIEF FOR HIGH WATER was commissioned by the Climate Museum for the 50th anniversary of Earth Day, April 2020, and was postponed because of the global Covid-19 pandemic to October, 2021.